Tips to Increase your Valuation
Increase your Valuation – Valuation refers to the process of evaluating both the tangible and intangible assets of a business to determine its worth. Also, it relates to the value of a property according to the current market trends. In other words, valuation helps you understand the amount of money you need to buy a business or property or help sellers place a price tag on their business or properties.
Naturally, every seller has one goal, sell at the maximum price to gain more profits. However, to ensure that the price matches the current market value, the properties or business must undergo valuation. In some cases, the results are not always pleasing to the eye leading sellers to postpone selling it. Every business person aims to earn the maximum amount from any sale leading us to the sector of valuation increase. This sector is crucial since it determines the amount of money you can get from a business or property. We will go into detail about the most effective and popular ways of increasing valuation.
How can you increase valuation with 5 best tips?
Increasing the value of a property or business means you will earn more from it; hence it is a popular practice among business people. This section will discuss tips to increase valuation. Check it out!
Create your business exit plan: Selling businesses is a big deal, and it is a process that needs necessary planning for years. Give yourself enough time to plan everything before exiting from the company. Experts recommend frequent valuation to discover the position of your business according to the market trend. Ensure that you sell your business when it is on its maximum worth for more profits.
Diversify your business: Suppose you have been in the business world for years; you know that business changes daily, and nothing is permanent. You have probably seen companies rise and fall due to several reasons. Therefore, it is advisable to diversify your business to maintain a high value.
Powerful financial control: One of the most critical sectors during valuation is financial analysis. Why? Often, evaluators use financial records to determine the worth of a business. So, suppose you want to attract potential buyers for your business, then ensure that you have a stable financial framework that identifies your business's value.
Minimize business uncertainties with realistic goals: Mostly, businesses undergo valuation when the business owner plans to sell the business. And other than financial statements, potential buyers often look at the forecasts and goals of the organization. Therefore, it would help if you set up realistic plans that look achievable.
Strong management team: Besides the business owners, the management team also plays a significant role when valuing a business. Experts recommend that you must have a powerful team that attracts people to join it.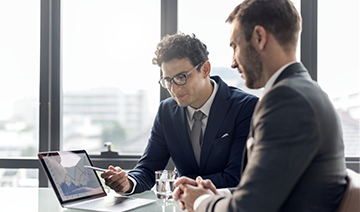 Private Company Valuation
Our valuation method has the advantage of not relying on comparables, which are likely to vary from the subject company in significant ways.
Let's take a look at the essential methods used to evaluate companies.

– Valueteam 
Conclusion
Valuation is a robust sector that defines a business's current state, enabling business owners to make wise decisions as they run their business. However, some valuation results are not pleasing to the business owners hence the need to increase the value of their companies. This article discusses some practical tips for increasing business valuation.