A Brief Introduction to Our Services
We are a specialized startup business consulting company in Singapore providing clients with valuations, business plans, and research services at very competitive rates.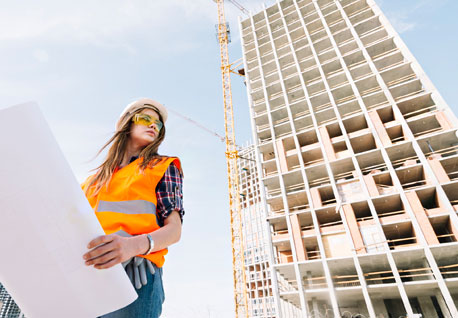 BEST INDUSTRY PRACTICES
We value our clients and focus on helping them grow their new startup businesses, turning their ideas into reachable and tangible goals. We understand that they worked hard for it to succeed.
Valueteam offered us excellent valuation and due diligence solutions when we were planning to acquire a company. We will work again with them on our future projects.
Valueteam provided us outstanding and prompt valuation services at short notice. Their team was always available for interaction and conducted a thorough study to understand our requirements.
VALUE YOUR BUSINESS
We offer best in class valuation services, enabling our clients to make informed decisions for continued growth and success. We help organizations across all industries.
EXPERIENCED TEAM
We use our valuable knowledge gained in a span of 20 years to achieve the correct and fair value of a company as per requirement, helpful in achieving your business goals.
WE HAVE MORE THAN 20+ YEARS PRACTICAL EXPERIENCE
Valueteam is a premier valuation services provider in Singapore that helps organizations in assessing their business performance and negotiating their true value.
We have always been at the forefront in offering the best in class valuation services that enable our clients in making informed decisions, and introduce innovative business practices for continued growth and success. We have helped scores of organizations across diverse industries in scaling their businesses by providing them with in-depth analysis, research, and detailed valuation reports.
OUR CORE VALUES
Quality Services: Our appraisers offer well-documented reports. Our team of experts assist in the valuation of companies, assets, intellectual properties, and patents to name a few.
Clients Satisfaction: Our team addresses client requirements in a timely and efficient manner. Our finance professionals use an unbiased, data-driven, detailed approach to create business research reports.
Planning & Strategy: We adhere to strict appraisal practices and code of conduct to produce accurate valuation reports. We help companies in creating detailed and effective business plans which will help raise capital, buy, or sell a business.
Committed Staff: We value our client's privacy and hence keep their valuation reports confidential. We offer best in class valuation services, enabling our clients to make informed decisions for continued growth and success.
If a start-up is valued before income is generated, how does it compare to the value of an established business?
In contrast to start-ups in their early stages, a mature publicly-listed company will have more concrete data to work with. Revenue and financial data help to determine the business's worth more easily. EBITDA (earnings before interest, taxes, and depreciation) is a simple business valuation method for determining a company's value.
Profit after taxes, interest, and depreciation are all included in calculating EBITDA. Because there is no income, assigning a value to a fledgling business might be difficult.
However, even though most business valuation methods for start-ups do not include information on earnings, taxes, and amortization, you will still be able to consider other essential elements. In cases like shark tank business valuation, the Sharks say the entrepreneur's business is worth $1 million. To get to $1 million, the Sharks would need to take a 10% stake in a company equal to $100,000.
How To Consider The Startup's Market Value When Making A Decision
Online calculators like the shark tank business valuation calculator can help entrepreneurs estimate their start-up's value. To please their users, many online calculators artificially inflate the value of companies to ensure their long-term viability.
Silicon Valley and U.S. firms are often used as models in many online calculators. However silly it may seem, location dramatically influences a company's value. Online calculators with a range are better in our view.
As a general guideline, these online calculators are helpful but don't consider all the variables. If you're unsure how much your start-up is worth, you can begin using one of these business valuations for start-ups and online calculators to get a rough idea.
It would be best to examine the start-up's assets and liabilities to calculate its value. An asset is a physical item that may be sold and used to pay off obligations or costs. Customers' names, addresses, and phone numbers are examples of intellectual property. To stay in business, a business must meet specific responsibilities known as liabilities (such as wages owed to employees or rent owed to landlords).
There are various business valuation methods for calculating the start-up's worth once you've established its assets and liabilities. Calculating how much money may be made by selling each item and reducing existing obligations is the most typical way. Another way to determine the value of a start-up's market share is to choose a reasonable price for that market share.
Entrepreneurs' Most Common Errors When Trying to Value Their Business from The Inception
Avoid the Mistake of Assuming That a Value Is Permanent
Ultimately, the value of a firm is determined by the amount of money it attracts from investors. Sometimes, a company owner may not agree with their start-up's worth. The most important thing to remember is that there is no "right" or "permanent" value, which is why you must engage in professional business valuation, even if it's a start-up, just to lay a good foundation for your business.
That A Valuation Isn't Always Straightforward
An easy solution does not exist in the corporate world. Even if you're satisfied with your start-up's pre-revenue value, it's good to get down with possible investors and do a professional business valuation. Go through everything in great detail.
General Questions
What information do you need to do a valuation?
This will depend on the nature of the business and industry. First, we need to review some basic information using the company profile, past financials, website, etc. We will then send you a detailed list of additional information required.
Why do you need a specialized firm for valuation?
Valuation is a specialized service and requires in-depth knowledge and experience to manage the process. Our team has more than 20 years of experience in handling all types of valuations across all sectors and industries. Rest assured that we can provide you with a detailed analysis of the best fair value of your new startup business.
What is pre-money and post money valuation?
Pre-money valuation refers to the value of start-ups before (excluding) the venture capital funding or the latest round of funding. Post money valuation is the valuation of business after venture capital investments read more.
How do you value a business?
We value a business by conducting a detailed analysis of its organizational management, capital structure, future potential, and other valuation drivers. We use a unique assessment process that is backed by years of research and experience. Our professional team will ensure that your needs and requirements are met right on schedule.
We are available 24x7 for you
Call Us Now +65 9730 4250